Tracking the toxic air that`s killing millions
The air we breathe is killing us.

The World Health Organisation (WHO) says air pollution causes the death of seven million people a year and accounts for a third of fatalities from stroke, lung cancer and heart disease, with more than 90% of children breathing toxic air every day.

Until we tackle the root causes of air pollution - burning fossil fuels mainly - we can at least learn where and when it is likely to be at its most dangerous.


And this is where the data collected by tens of thousands of air quality sensors and analysed in real time by machine learning algorithms could help.

London was once nicknamed "The Big Smoke" in its coal-burning industrial heyday. Now it is traffic pollution that`s smothering the UK`s capital with "filthy, toxic air", according to mayor Sadiq Khan. This pollution contributes to more than 9,000 deaths a year, medical experts have estimated.

The Alan Turing Institute, a research centre specialising in data science and artificial intelligence (AI), has been developing a programme that can sift through vast quantities of real time data from more than 1,200 remote sensors across the Greater London area.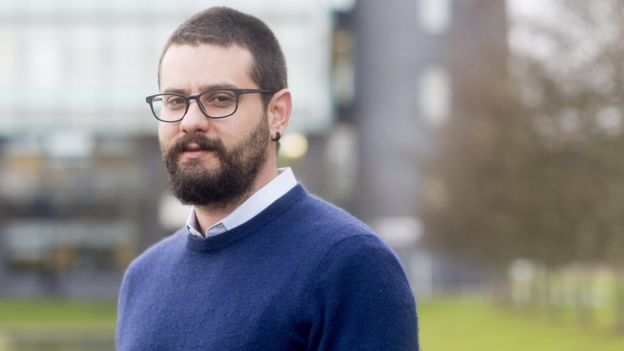 This data is combined with other information about the weather, traffic flows, construction activity and street "canyons" - roads surrounded by high buildings where toxic air cannot easily dissipate.

All this is analysed to produce a model predicting where the most polluted parts of the city will be over the next 48 hours, with hyper-local hour-by-hour estimates.

Theo Damoulas, the institute`s deputy director of data centric engineering, says the team`s algorithms will be able to identify running and cycling routes that minimise exposure to air pollution, for example.

"To take an informed decision you first need to be properly and accurately informed," he says. "Transforming data into information and knowledge is a crucial step... to mitigate air pollution."

Sub-Saharan Africa has been particularly badly affected by air pollution, much of it caused by the use of polluting fuels for domestic heating and cooking. The WHO report found that every single child under five is exposed to unsafe levels.
When it compiled satellite data on pollution last year, environmental lobby group Greenpeace found South Africa was home to the worst nitrogen dioxide (NO2) pollution hotspots in the world. And the World Bank estimates air pollution kills around 20,000 people annually in South Africa.

IBM`s Green Horizons project, currently being trialled in Johannesburg, is tracking various pollutants, including ozone, NO2, sulphur dioxide and particulates, by analysing historical and real-time data from thousands of sources.

IBM claims the system provides "granular, high-accuracy forecasting" of what the city`s air pollution will look like the following day.

This means the authorities can issue public health warnings well in advance and apply corrective measures - increasing congestion charges, for example, or temporarily closing certain roads. Commuters will be made aware of the places to avoid and when.